Our Fascination with Lighting & Lampshades
Established in 1976, Concord Lamp & Shade has been providing New England with traditional and custom lighting and lampshades for over 45 years.
With an inventory of over 2,000 lampshades in our store and access to hundreds of styles, fabrics and trims through our vendor's catalogs, our trained professionals can help you find or design the lampshade of your choice. Drawing from resources around the world, Concord Lamp & Shade offers a wide selection of custom designed table lamps made exclusively in our workshop in Concord, MA. Our design experts can work with you to create a unique lamp from pottery, family treasures or other objects you bring to the store. We also represent the leading lighting manufacturers in the U.S. Responsive customer service is our first priority. We will work with you individually to define and source the perfect interior lighting to complement your decor.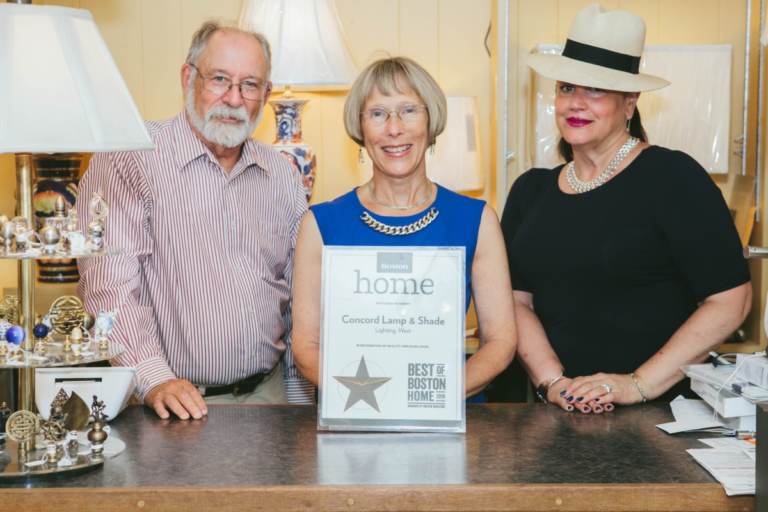 Ann Eckert has a passion for design. A graduate of MIT, Ann had a successful career running sales and marketing for Fortune 500 companies. Looking to combine her business knowledge and love of interior design into a business of her own, Ann purchased Concord Lamp & Shade in 2004. Building on the store's reputation for quality, creativity and innovation, Ann has grown the business and expanded the product offering to include custom design and on-line retail. Ann believes that finding the right lamp and shade doesn't have to be expensive or complicated. She works with customers to support their budget and design goals to find the perfect lamp or shade to enhance their interior design.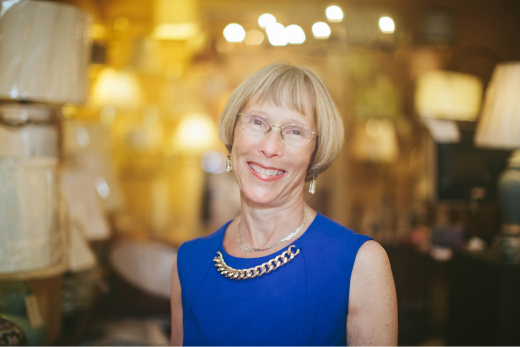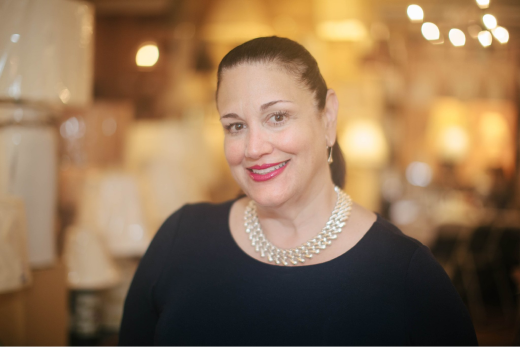 A graduate of the Art Institute of Boston, Denise curated and managed local art galleries in the Boston area. While operating a gallery in Concord, MA, Denise built a reputation for custom art framing. When her gallery closed in 2007, she began collaborating with Ann to operate her framing business from the Concord Lamp & Shade workshop. Drawing on her design and framing skills, Denise quickly expanded into lampshades and became a master craftswoman. In addition to working in the store and offering lighting consultation, Denise handcrafts lampshades to fit any lamp and design.
Master Craftsman and Renaissance Man
A graduate of North Eastern University and a former contender for the xxx Olympic Ski Team, Geoff joined Concord Lamp & Shade in 2005. He is a self-taught electrical engineer and fixes over 2,500 lamps a year. An avid photographer, Geoff has an eye for design. He specializes in transforming family treasures and everyday items into functional lighting that can be used in any home. In fact, he's turned antique sewing machines, drafting tables, 200-year-old wood beams and liquor bottles into lighting statement pieces. Each year Geoff designs and builds over 300 new lamps.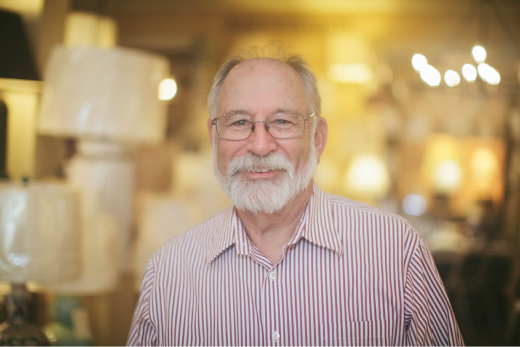 Learn more ➜