Creating New Lamps from Old, but Treasured Objects
One important and unique component of our service is converting all types of objects into lamps. We have created beautiful and memorable lamps from, among other things, vases, both antique and new (wood, metal, crystal or porcelain) and oil lamps, silver (and other) candlesticks, copper fire extinguishers and oil burning torches, wood carvings, musical instruments, golf clubs and other sporting items, painted tins, baskets, champagne and other special liquor bottles, milk bottles, books and computer servers…. your imagination is the limit!
We will work with you to design your new lamp, selecting from a wide range of UL certified lamp parts. One of the first questions we have is, do we need to drill the object that is to be "electrified"?   If yes, then the next question is, where do we drill the object? Is the object going to be placed on a base, in which case we will drill the object from the bottom. If the answer is no, the object is not going to be placed on a base, then we may drill out the side of the object. In either case, we most often use our water driven, diamond-tipped drill to perform this work. The third alternative is that we will "French-wire", or use a side-out socket wherein the cord extends directly from the socket to the outlet.
We will also help you select the "neck" style – the piece that separates the lamp body from the "lamp-works". Based on the size of the object, we may decide to include a harp saddle – helpful in fitting the lampshade to the finished piece. We also offer a range of socket types and lamp cord colors….all chosen to enhance the final lamp product.
Once the lamp has been created, our trained staff will work with you to select the lampshade style, size and fabric that most suits your lamp. As New England's largest retailer of lampshades, we have an extensive inventory of lampshades in our store from which to choose. In addition, we have access -through our many manufacturers – of any style, size, fabric, pleating or trim that you may want for your new lamp.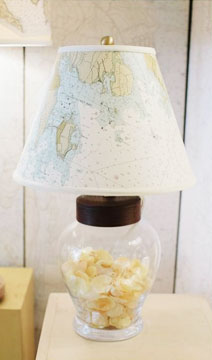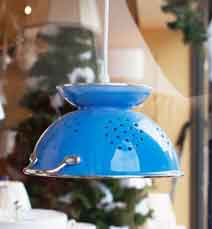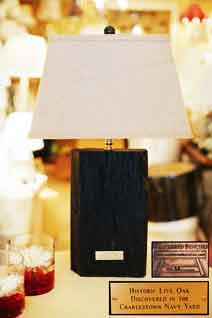 If you have any questions about your lamp or lamps that need repair, please call us!
Please fill out the form below and describe your lamp project. Or, simply drop your lamp or lighting fixture off at our store location at 21 Walden St., Concord, MA during our normal business hours, Monday – Saturday, 10am – 5pm.