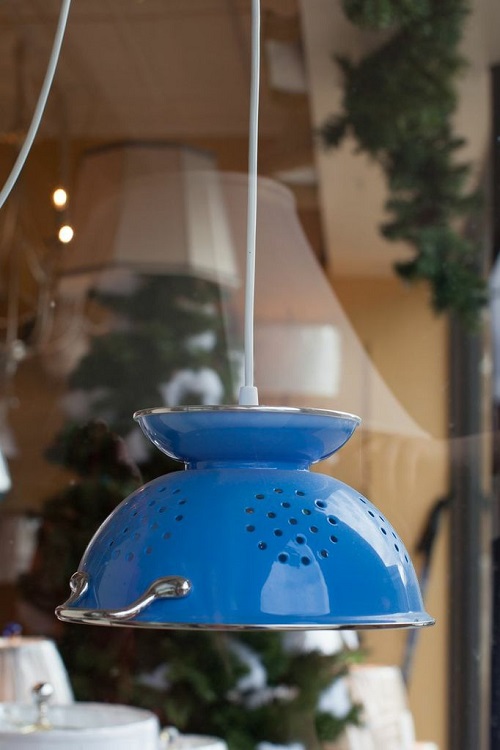 Lately we've seen the kitchen colander go from straining spaghetti to streaming light. Designers such as Nadia Belalia have adopted this new lighting style, and we couldn't agree with this idea more.
Colanders were destined to be lamp fixtures with those tiny holes to help diffuse the light's glare. The colander pendant light above is a lovely addition to a dim pantry, over the kitchen sink or another area of your kitchen that needs a spot of light.
This is the latest customized lamp we're seeing come through the doors at Concord Lamp and Shade and we think it's a whole lot of fun and certainly a conversation starter for the kitchen!