Amita Trading
Amita Trading, established in 1980 is known for its fine porcelain lamps and home decorative accessories.  Working with their designers, the styles range from the traditional Oriental to more modern / contemporary designs.
---

Arteriors
Mark Moussa, a veteran of the home accents business, started Arteriors in 1987.  Today, Arteriors is a leading, award-winning wholesale resource available to Designers and Retailers.
---

Bungalow 5
The Bungalow 5 collections are designed and produced by a group of designers and architects working with in-house cabinetmakers and finishers using materials sourced throughout the world.  Their designs are heavily influenced by both Eastern and Western classical archetypes, but "informed by a modern sensibility to silhouette, material, and color."
---

Chapman Lighting
Chapman Manufacturing Company, Inc. is a world-renowned leader in the home furnishings industry. The Chapman Collection, with more than one thousand designs, encompasses table and floor lamps, chandeliers, sconces, accent furniture, and decorative accessories. It includes authentic reproductions, traditional adaptations, and transitional and original contemporary designs.  Chapman adorns ocean liners, banks, the White House, embassies, royal palaces, and executive offices – settings that demand the finest in quality and taste.
---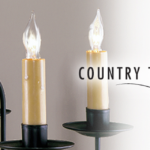 Country Traditions
Country Traditions, located in the Berkshires of western Massachusetts, manufacturers wood and wrought iron chandeliers.  Each piece is individually built by experienced wood and metal craftsmen.  Their attention to detail and personal pride in each piece reminds us of the quality work produced by similar artisans over 200 years ago!
---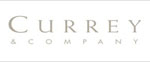 Currey and Company
Currey & Company, known today for its vibrant collection of lighting products, started its existence in 1988 as a purveyor of historic garden furnishings from the Winterthur Museum and the Smithsonian Institution.  Lighting products were added gradually, and Chandeliers and wall sconces today form a significant part of the company's business.  These goods are characterized by the attention and detailing that goes into their manufacturing and finishing. With a workforce in Atlanta and Currey International in the Philippines, Currey & Company brings to the marketplace merchandise that not only speaks of the touch of the human hand but also utilizes a myriad of natural materials. Shop Currey & Company Lighting
---

Designs for Living
Designs For Living has been handcrafting fine lighting and clocks in Maryland for over 30 years. Using components sourced largely from US manufacturers, Pat Robertson, the founder, and owner of Designs for Living does all of the fabrication and finishing in his Maryland facility.
---
East Enterprises
Founded in 1989, East Enterprises, Inc is one of the major international manufacturers and wholesalers of porcelain, jade, bronze, leather, lacquer table lamps, porcelain, bronze, jade accessories, and lampshades.
---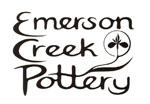 Emerson Creek
Located in the foothills of the Blue Ridge Mountains of Virginia, Emerson Creek Pottery artisans are continuing the American tradition of handmade pottery in a contemporary way. Influenced by the energy of Early American cobalt decoration, owners Priscilla Palmer and Jim Leavitt founded Emerson Creek Pottery in 1977. Priscilla developed the unique technique of applying natural pigments to an absorbent glaze with a Japanese Sumi-e brush. The spontaneity of the brushstroke, combined with the accuracy of design yields their distinctively recognizable style.
---

From Spain
Individually handcrafted & signed by the artisans, the From Spain ceramic tableware will bring the warmth and festivity of Spain to your home.
---

House of Troy
House of Troy has been producing classic lighting since the mid-1940s. In its early days, the company was a small custom lamp shop that sold to retailers near Montreal.  In the 1960s, the company moved to Troy, VT., and refocused itself on making the finest picture lights available and selling them in the Northeast.  Since then, the company has expanded its product offering to include a wide variety of interior lighting products, though the company's commitment to quality products and service has not wavered. Shop House of Troy Lights
---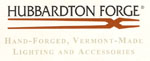 Hubbardton Forge
Hubbardton Forge is the oldest and largest commercial forge in the country.  Founded in 1974 by two friends who set out to revive the nearly forgotten craft of hand-forging raw metal into functional art, their innovative designs became recognized for their simplicity and integrity. From these humble beginnings, one of the most respected brands in the industry was born. Shop Hubbardton Forge Lighting
---

Hudson Valley Lighting
Hudson Valley Lighting is a member of the Littman Brands, a family of companies that provide the full range of premium lighting solutions, from outdoor landscape lighting to museum-quality, handmade decorative centerpieces. The founder David Littman, is the third generation Littman to manufacture lighting products here in the United States. With a rare combination of institutional knowledge, aptitude, and—yes—passion, David has constructed a diversified portfolio of lighting brands, each differentiated by the unique aesthetic qualities of its products. Shop Hudson Valley Lighting
---

Justice Design
From an elegant lamp atop a contemporary end table to a dramatic sconce illuminating a formal entryway, Justice Design lighting offers a wide array of lighting solutions for residential and commercial settings.
---

LampWorks
LampWorks, located outside of Chicago, specializes in unique lighting designs made from a wide variety of materials including wood, mother of pearl, glass, onyx and coconut shells.  Lamp Works also produces custom designed pieces for both residential and commercial settings.
---

Murray Feiss
Established in 1955, Murray Feiss began by offering a small assortment of porcelain figurine lamps that were topped with his mother's hand-sewn lampshades, and the brand has evolved over the years into one of the country's leading manufacturers of decorative lighting products.
---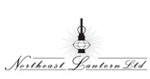 Northeast Lantern
Northeast Lantern was founded in 1987 when a young craftsman, Gordon Heal, fulfilled his dream of opening his own craft shop to produce quality solid brass and copper lighting fixtures with colonial characteristics at a reasonable price.  Northeast Lantern's craftsmen currently produce fixtures in a modern facility in Exeter, New Hampshire.
---

Oriental Danny
Oriental Danny has been a source to the trade for many years, specializing in fine table lamps and decorative accessories for the home.
---

Simon Pearce
Simon Pearce opened his first glass blowing workshop in Ireland in 1971; in 1981, after a full renovation of a mill in Quechee, VT., Simon moved his operation to the US.  Since then, the Simon Pearce product line has expanded to include not only tableware and accessories but also lighting products and pottery.  Well known in the northeast, the Simon Pearce name is gaining wider recognition throughout the US. Shop Simon Pearce Lighting
---

Uttermost
Uttermost, headquartered in Rocky Mount, VA was founded in 1974.  It continues to be a family-owned and operated company with Mac Cooper the current President and CEO.  The company's mission is to manufacture and sell great home accessories at reasonable prices. Shop Uttermost Lamps
---

Vietri
Today, VIETRI is the largest American wholesaler of handcrafted Italian tableware and home décor products sold to the finest independent retailers and department stores and is an industry leader in design, craftsmanship and customer service. The VIETRI brand combines the richness of European culture with a sophisticated American spirit. Fashion-forward yet classic, VIETRI's products are designed to complement the American lifestyle and celebrate Italy and all that it encompasses — a love of life, people, nature, and simply good living.
---

Visual Comfort
Established in 1987, Visual Comfort & Co. is a leading producer of quality designer lighting. They pride themselves on their ability to combine design and mechanics, touch, sculpture and sight to create a lighting product that is both inspirational and useful – the ultimate combination of function and form.
---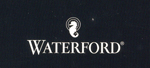 Waterford
Founded by William and George Penrose, Waterford was established in the heart of the Irish harbor town of Waterford in 1783. Today, Waterford is known worldwide for creating crystal and glass drinkware, crystal gifts, and home accessories of unsurpassed beauty and quality.
---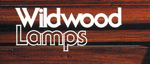 Wildwood
The Wildwood roots date back to 1900 when a W. A. Bullock, a local farmer, left the farm and founded a retail furniture store in Rocky Mount, N.C.  The Wildwood we know today was an offshoot of that, created when Wildwood started selling its "custom-designed" lamps to other retailers.  The product line has continued to evolve to include much more than lighting, though the distinctive, high-quality lighting products remain the core of the business.  In 2011, Wildwood welcomed fellow manufacturer Frederick Cooper into the growing fold of lighting products.
Learn more ➜