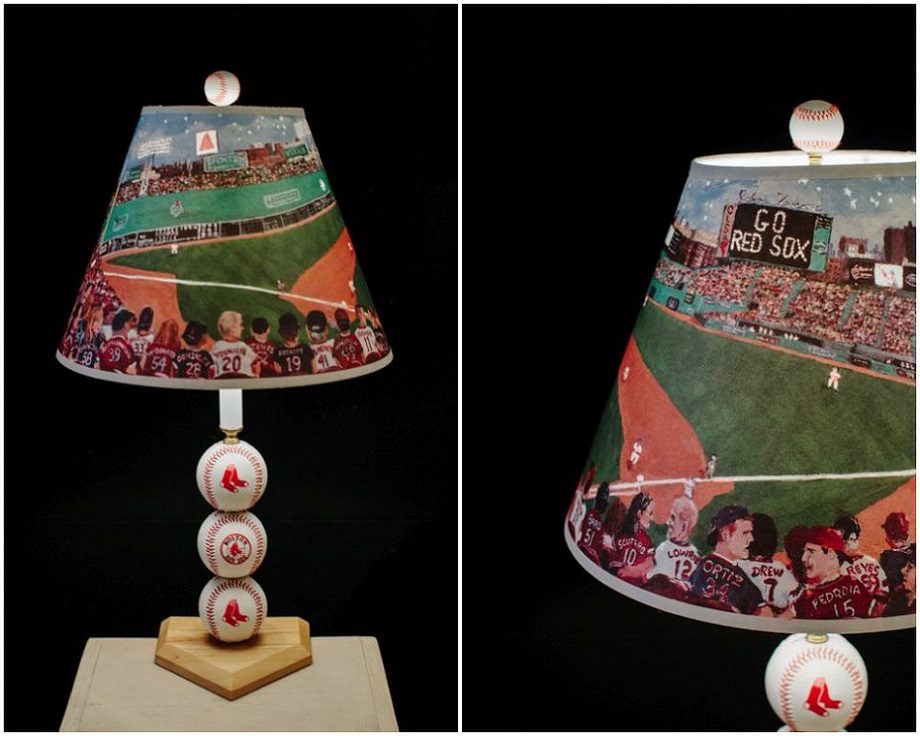 Opening day at Fenway was Monday and Red Sox fever is infecting Boston – and what a start to the new season!   As New Englanders, we live and breathe Red Sox, but here at the store we're especially loving baseball season because it's the season for our favorite lamp – the Boston Red Sox table lamp!
The lamp was designed and made at our store in Concord, MA using MLB baseballs with the Red Sox logo. The base of the lamp is made of ash (the same wood used to make many major league bats) and is milled locally into the shape of home plate (available in either painted white or clear ash).
Perhaps the most notable feature is the lampshade's original artwork created by a local artist, Jack Skinner. The lampshade illustrates a game at Fenway Park between the Red Sox and the evil empire (aka the Yankees). In this game, the scoreboard in left field shows the Red Sox leading 9-0, and the empire has one error. Wally is in the left field stands, your favorite icons are in their proper places in and around the park, and the fans in the back of the stadium are wearing Red Sox team jerseys from the 2009-2011 teams.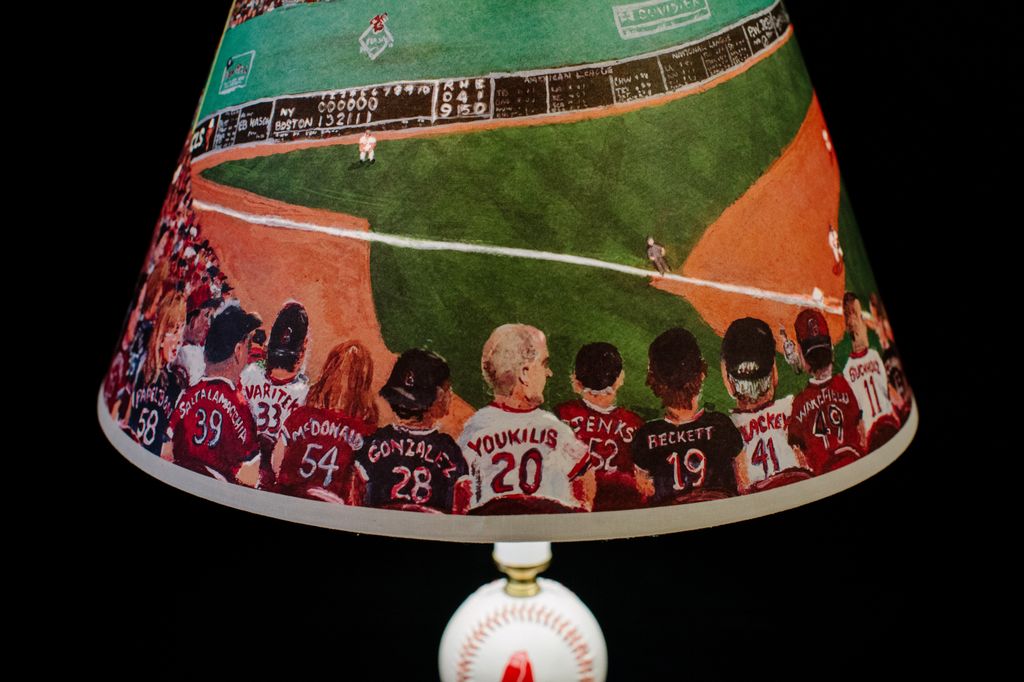 One of the features that I love the best is when the light is off, you see a day game being played. But, when the light is on, it becomes a night game!  The moon and the stars come out, the stadium lights come on, Wally lights up, as does the field and the Red Sox Hall of Fame.
If you're a Boston Red Sox fan you can probably understand why we're so excited to show you this lamp. It's the best thing since the Fenway Frank!