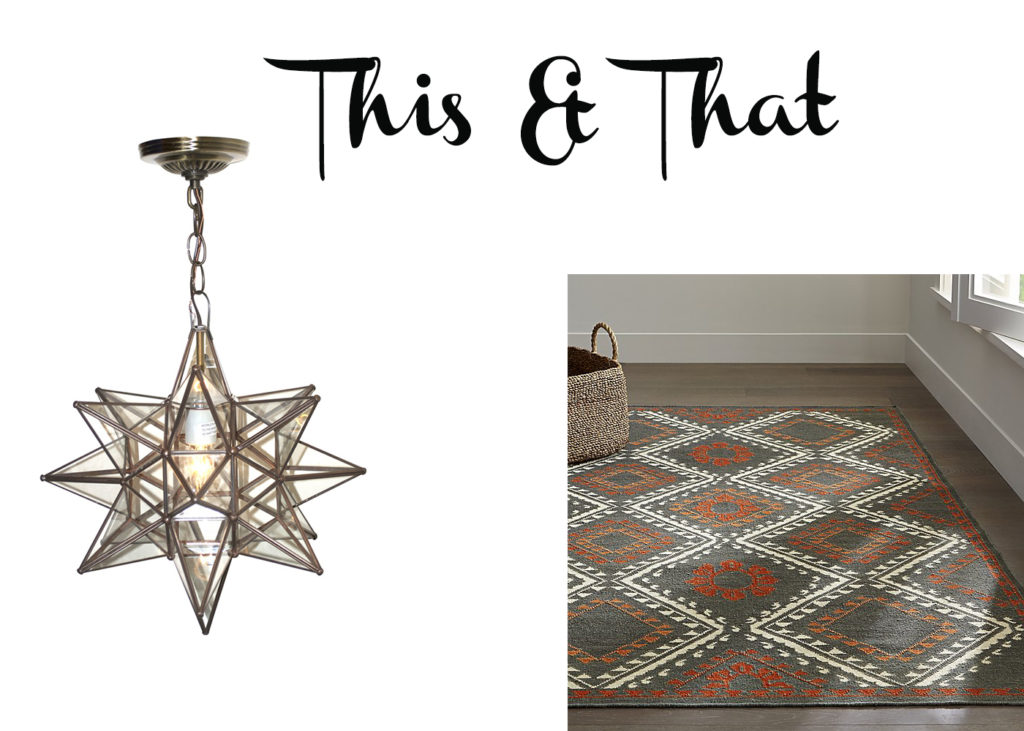 If you want an eye-catching pendant, the Visual Comfort E.F. Chapman Moravian Star pendant is it. The star pendant's shape and mirrored finish certainly aligns with the ongoing Moroccan interior design craze, but in fact, this Visual Comfort pendant can stand out in many different styled rooms. I can see this pendant hanging in a clean, white foyer, with pops of reds and oranges, and the Crate & Barrel Bessie Wool rug – pictured above – on the floor. I've also seen this lovely lighting fixture hanging in a rustic lodge and an oriental jungle oasis. It's quite diverse, and a unique addition to any home.
The Visual Comfort Moravian Star pendant comes in several finishes including Aged Iron, Burnished Silver Leaf, and Gilded Iron, and there are three different sizes. Below is a foyer designed by May Interiors featuring the Moravian Star pendant in Aged Iron.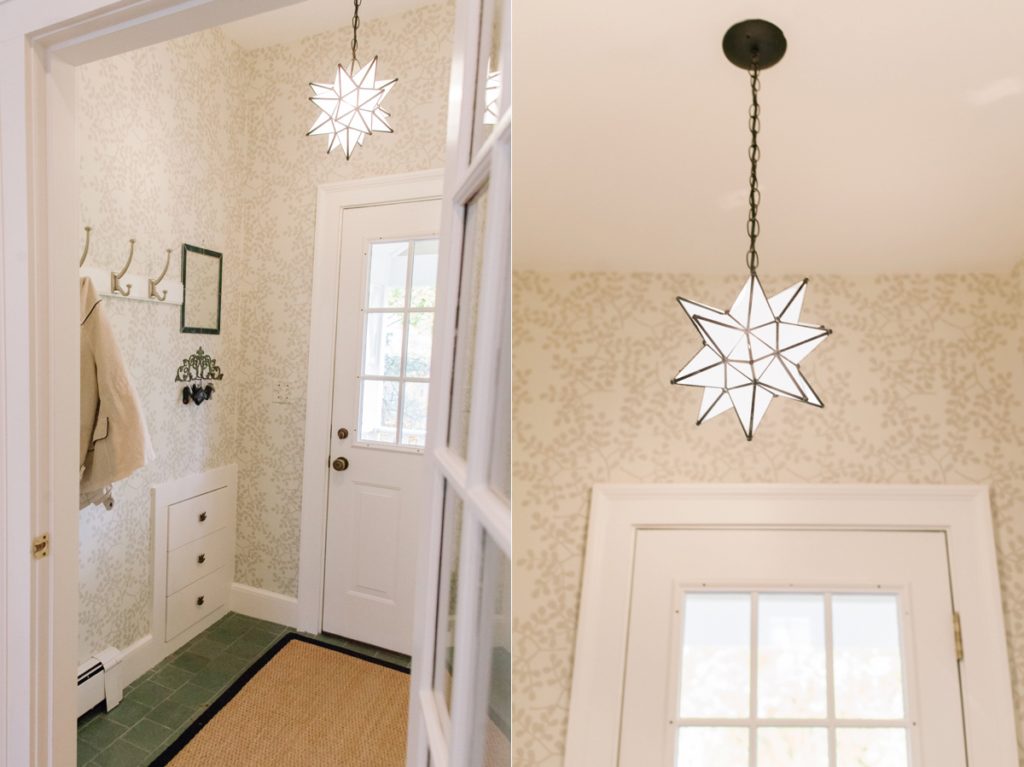 Below is a closeup of the Moravian Star pendant hanging in our Concord location. This is finished in Gilded Iron. Beautiful, right? If you're interested in ordering one of these beauties, be sure to get in touch here.