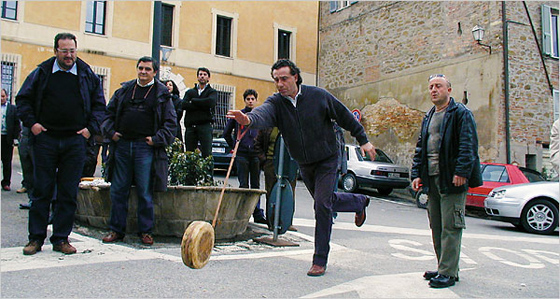 In the spirit of Easter and the holiday weekend, we wanted to pass along this blog post from one of our beloved manufacturers, Vietri. They create beautiful Italian lamps – among other household goods – and are definitely connected to their Italian heritage, so much so that they shared a little snapshot of what Easter is like in Italy.
Having just vacationed there last fall, I loved reading through this to dig deeper into their culture. After Palm Sunday and through Easter, there are so many different festivals and celebrations taking place on the streets of Italy. From men rolling around wheels of Pecorino cheese, a tradition called 'Ruzzolone', to fireworks and many different parades and floats! It looks like quite the fun time!
Our traditions and family truly make us who we are today, and we can definitely say the same for Concord Lamp and Shade – our 'red lady' has been with us since the beginning and every morning she makes her way outside to welcome guests and they walk through our doors.
Happy Easter, everyone!
Photo :: Flickr